Pfahlbau (pile dwellings)
The pavilions show the history of the dwellers of these palafitte, which today are situated way below the surface of the lake. The most frequently asked questions will be answered, regarding the 6.000 years old sunken villages.
The three pavilions show different perspectives which complement one another and make you want to visit all three sites.
A walk to the pavilions can be combined with a visit to the palafitte museum in Mondsee or to the regional museums in Vöcklabruck and Schörfling, where some original findings from settlements of the New Stone Age and of the Bronze Age are exposed.
Guided visits to the pavilions can be booked in the tourist board at Lake Attersee and Lake Mondsee.
Pavilion Seewalchen: on the promenade/by the Agerbrücke bridge
Pavilion Attersee: northern promenade/park area on the lakeside
Pavilion Mondsee: promenade/Almeida Park
The following photo gallery can be navigated with the arrow keys (left, right).
Follow the Pile Settlement Guide
Follow our "Pile Settlement Guide" back to the Stone Age, to the people living on the shores of Lake Attersee thousands of years ago and learn about the history and nature of this region. Have a hands-on experience of life back then as you touch an old pile, see stone tools, arrowheads, prehistoric seeds and hazel nutshells and admire a rock drill from the Stone Age.

Duration: about 1 hour / on request for 4 persons
During summer time free guided tours are offered.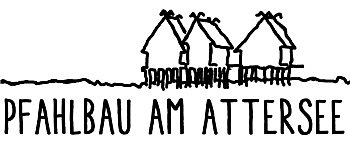 Contact
Abenteuer Pfahlbau am Attersee (pile dwelling)
Gerald Egger
Agerbrücke / Promenade
A-4863 Seewalchen am Attersee
Phone
+43 660 4939729
E-Mail
info@pfahlbau.at
Web
www.pfahlbau.at
Pile Dwelling Pavilion on Lake Attersee
Attersee am Attersee
Experience UNESCO World Heritage up-close – at the pavilions dedicated to the pile dwelling culture in the Salzkammergut region!The famous pile dwelling settlements on the shores of Lake Attersee and Lake Mondsee are part of the UNESCO World…
read more
Seewalchen am Attersee
Experience UNESCO World Heritage up-close – at the pavilions dedicated to the pile dwelling culture in the Salzkammergut region!The famous pile dwelling settlements on the shores of Lake Attersee and Lake Mondsee are part of the UNESCO World…
read more