UEBEX Congresspark GmbH
Lenzing, Oberösterreich, Österreich
Out of the box.
Space for today and tomorrow.
A new benchmark for exchange and meeting: Centrally located and very easily accessible from all wind directions, the UEBEX Congresspark sets a new benchmark for events, meetings, congresses and seminars. On 620 m² of indoor and 10,000 m² of outdoor space, between water elements, the building's extraordinary architecture blends with a Yin Yang garden and the park in Feng Shui style to create a whole for today and tomorrow: Created for exchange and encounter, unconventional, creative, inspiring - and friendly. A warm welcome!

Perfectly located.
Central in Austria.
It doesn't get any more central than this: From Salzburg, Linz, but also Munich and Vienna, the centrally located UEBEX Congresspark at the Schörfling freeway exit on the beautiful Attersee in Upper Austria is very easy to reach for participants from all over Austria and neighboring countries. In front of the house 100 parking spaces are waiting free of charge for your and our guests. By the way: In the house you don't feel and don't hear the highway.

The nearest airports are 64 km (Linz) and 71 km (Salzburg) away - with the car shuttle they are even closer. The local train station Kammer-Schörfling can be reached in ten minutes, on foot.

Sustainable.
That is important to us.
What we do today changes the world of tomorrow: Our photovoltaic systems not only give the building its unique exterior. Together with the solar sails and the facade panels, they cover the entire electricity needs of the UEBEX Congresspark. Every day of the year.

The building is fully air-conditioned - heating and cooling needs are met by a highly efficient groundwater heat pump - an environmentally and energy friendly total air-conditioning system using solar power and groundwater.
And, of course, the building's complete lighting is provided by LED lamps - saving energy and C02 emissions.
The more than one hectare of green areas, which are also available for events, do not use pesticides and the spacious parking lot is not salted in winter - don't worry, you still won't slip with us ...

The view of the sky.
Always possible.
Creating space where you can be: The UEBEX Congresspark offers an extraordinary as well as perfect setting for conferences, seminars, meetings, trade fairs, company & Christmas parties, group work & team building, events, product presentations, receptions, weddings and other family celebrations, concerts, readings, exhibitions, vernissages etc.
The UEBEX building - aligned north-south according to Feng Shui guidelines - has been energetically surveyed, power points have been identified and transmit energy to those who use the space. When you enter the building, you will notice it immediately.
Through the generous glass surfaces, you can enjoy different lighting moods at any time of day or weather. Visual contact with the sky is possible from almost every corner of the building. The conference rooms are flooded with light and bright, thanks to natural daylight.
The foyer is the central power spot of the house. The inviting entrée is gladly used as a meeting point for coffee breaks, lunch buffets, receptions, events and exhibitions.
Openness reigns here, and all important rooms can be reached directly in just a few steps. And there are no long distances - after all, the building's services are geared to people, not the other way around.

PARTNER HOTEL DAS ZEIT
Overnight. When it's time - next door.
You will find our partner hotel, the climate-active Hotel DAS ZEIT, right next to the UEBEX Congresspark. The location of the hotel is not only excellent for seminar trips, but also ideal for your vacation due to the immediate proximity to the Attersee and the beautiful Ager. DAS ZEIT with its relaxed atmosphere and modern facilities is the perfect address for your next trip. The reception is there for you 24/7 and the Open Lobby invites you to connect. Comfort is very important, so the 90 rooms are equipped with high-quality and very cozy box spring beds and Chromecast Smart TVs. The gym with sauna area is a perfect balance after a long seminar day. If you still feel like it, take a seat in the stylish, very chill bar and enjoy the diverse selection of drinks. In the Open Lobby there is also a restaurant that conjures up a delicious breakfast or dinner every day, fresh, regional and of course organic. Additionally, an e-bike rental service is available at any time to explore the Salzkammergut.
www.hoteldaszeit.com
The room booking for events at the UEBEX Congresspark can be handled in the course of the general planning.

Inspiring.
For 6 to 300 people.
Good rooms provide space for good thoughts: seven air-conditioned seminar rooms flooded with daylight are at your disposal - from "Saturn"/"Mercury" as well as the event foyer with 200 m2 each to "Solis" and "Uranus" with 50 m2 each. The rooms, which can be reached in short distances, are as varied in size as they are in use, and all have access to sun terraces. Perfect to hold an event in different levels and intensities, flexible, smooth, without loss of time. Or to celebrate a corporate event of any size in an extraordinary setting. We also like to host weddings and family celebrations, from small to large, for which it is important to have a setting that is not ordinary.

Individual attention.
For every event.
State-of-the-art conference technology and individual and flexible seating patterns await you in every room. Your event will be looked after by our event team, all the way through. If you need additional event technology, we will take care of it. Our common goal is a smooth event - contact persons are at your side at all times.

Every event is as different as the associated costs. Contact us, we will make you a customized offer for the needs of your event - find here an overview of the costs.

General equipment
Lounge
Garden
Wifi (free of charge)
Toilet facility
General price information
On request


Information
Number of seminar room/s: 7
Largest seminar room: 200m²
Largest seminar room: 200 Persons
Largest event hall: 200m²
Largest event hall: 200 Persons
Total external floor space: 12000m²
Total internal floor space: 700m²
venue location - free technical equipment
Beamer
standard technology
W-Lan
microphone
Technical features
Sound with loudspeakers, wireless microphone and headset included in seminar rooms Merkur and Saturn.
venue location - technical equipment charged
Lectern, stage elements, stage steps, stage lighting.
Room details
Room details
Room name
Area
Cinema
Parliament
Gala
Cocktail
Jupiter
80

m²

80
33
Mars
95

m²

70
33
Merkur
100

m²

84
41
40
Merkur + Saturn
200

m²

192
81
80
115
Saturn
100

m²

84
41
40
Solis
50

m²

20
Uranus
50

m²

35
21
Venus
75

m²

48
25
Venus + Mars
170

m²

133
49
Cinema Parliament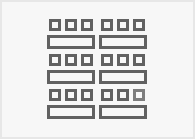 Gala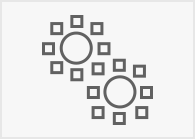 Cocktail
Kitchen hours
Lunch
Lunch buffet
Distance (in km)
Center: 0,5 km
Train station: 2 km
Airport: 68 km
Exit: Near by
Bus parking space: Near by
Bus station: 2 km
Boat mooring: 2 km
Lake: 1,5 km
Pond: Near by
Restaurant: 1 km
Shopping possibility: 0,5 km
Accessibility / arrival
Situated directly by Autobahn exit Schörfling am Attersee (A1).


Parking
Convention Bureau OÖ (Upper Austria)
Other memberships
Tagen in Österreich for conference planning
Location finder/Mondial-Reisen travel office
Suitable for groups
smoke-free business
Suitable for business travelers
Suitable for seminars
Please get in touch for more information.
other information
Toilet facility for disabled people
Lounge and seminar rooms
Outside area

Your enquiry
Please fill in all fields marked *.
Non-binding enquiry
Please fill in all fields marked *.