Dobrodružné stavby na kůlech
Stavby na kůlech představují 9. Světové kulturní a přírodní dědictví UNESCO v Rakousku. Díky svému jedinečnému historickému a kulturnímu významu jsou součástí společné paměti celého lidstva.
Prožijte napínavou cestu zpět časem do doby kamenné - dobrodružství pro celou rodinu! Na vlastní kůži se seznámíte s 6000 let starými nálezy, jako jsou dřevěné kůly, kamenné sekery, ořechy a pazourkové nástroje. Nebo si vyzkoušejte, jak se dělají pazourkové nože a dýky, které měl u sebe i ledový muž Ötzi. Budete překvapeni, až uslyšíte, co se na jezeře Attersee odehrávalo před 5000 až 6000 lety a jakou roli hrálo Attersee pro obyvatele staveb na kůlech.
The following photo gallery can be navigated with the arrow keys (left, right).
Otevírací doba
Pavilony se stavbami na kůlech v Seewalchenu a Attersee je možno navštívit celoročně.
Termíny pro prohlídky "putování časem" a tématické přednášky v pavilonech najdete na: www.pfahlbau.at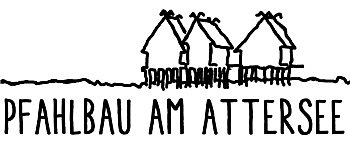 Kontakt
Dobrodružné stavby na kůlech u Attersee
Gerald Egger
Most přes Ager / promenáda
A-4863 Seewalchen am Attersee
Phone
+43 660 4939729
E-Mail
info@pfahlbau.at
Web
www.pfahlbau.at