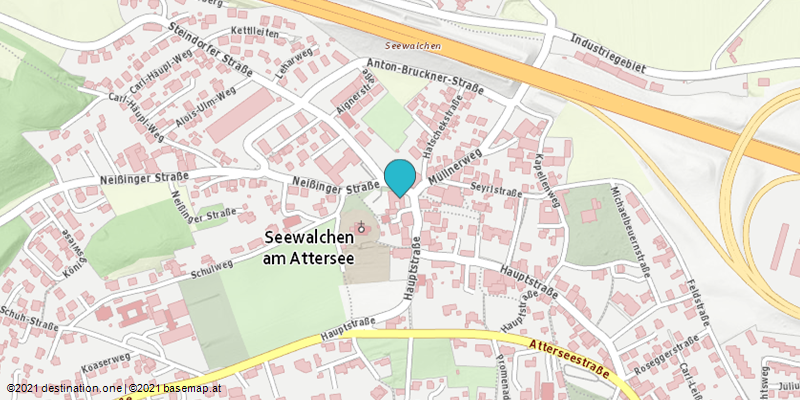 Parish church of St. Jakob
Special features
All weather
Suitable for groups
The St. James ordained

The interior has been enhanced with an extensive renovation, 1998-2000, with the characteristic exterior remained essentially.

At the late-Gothic building, which still exists today, was worked from 1439, the Arc de Triomphe in front of the altar shows the year of 1486th

A Baroque high altar existed until 1885, then was the church in the Gothic Revival style of the "modernized". For the new high altar were three late Gothic (about carving) using wooden figures (Virgin and Child, St. Catherine and St.. Barbara).

The two lateral extensions of the nave were made at various renovations. Through the glass roof of the north, the cultivation of the room lighting conditions have improved a lot. The two late Baroque side altars, which in 1954 came from Friedburg here, are now situated in the north and growing on the ground floor of the tower. Still pending for the installation of an appropriate organ. The helmet shape of the massive church tower dates from around 1900.

Read about it in the brochure Attergau Attersee, portrait of a cultural landscape
Contact
Contact person
Mr Pfarrmoderator Reinhold Stangl, KonsR. Mag.

Mass
Wednesday 7.5 pm
Friday: 8 am
Saturday: wintertime 7 pm | summertime 7.5 pm
Sunday: 8 and 9,5 am

Sehenswürdigkeiten
Seewalchen am Attersee
The St. James ordained The interior has been enhanced with an extensive renovation, 1998-2000, with the characteristic exterior remained essentially. At the late-Gothic building, which still exists today, was worked from 1439, the Arc de Triomphe in front of the...