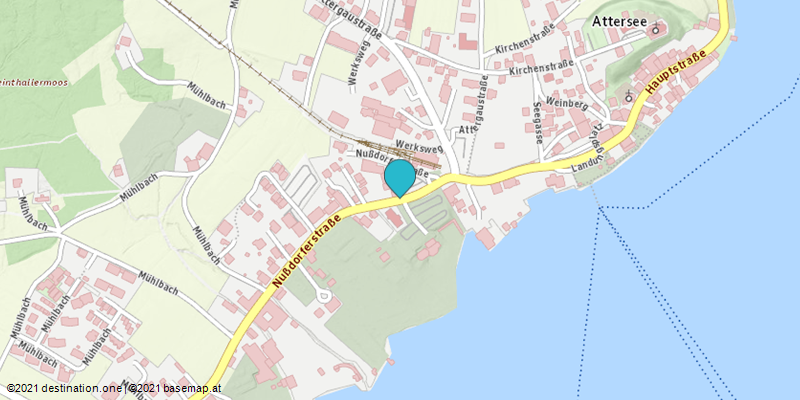 Hiking event with Gerlinde Kaltenbrunner Attersee-Attergau
The following photo gallery can be navigated with the arrow keys (left, right).
Special features
Event date(s)
01.06.2019 / 07:00 - 20:10
Event location
This event takes place at several venues.
Show venues
Contact
Tourismusverband Attersee-Attergau
Phone:
+43 7666 7719-0
E-Mail:
info@attersee.at
Legal contact information
Tourismusverband Attersee-Attergau
UID Nr. ATU 46820604
Vertretungsverhältnisse:
Geschäftsführerin Angelina Eggl
Event information
After two successful hikes in 2017 and 2018, there will be another hiking event in 2019 with Gerlinde Kaltenbrunner in the Attersee-Attergau region. In six stages - with different rest stops - the kilometers are covered at the Attersee and in the Attergau.
Registration required - by mail at steinbichler@attersee.at until Friday, May 17th, 2019. Registration fee € 80,00. See more details at price information.

The walk is connected to the aid project "School up", a fundraiser for the reconstruction of the school in Thulosirubari in Nepal. "Let us work together to rebuild the school" (Gerlinde Kaltenbrunner). Thank you! The proceeds from the participating walkers will be donated to the project in Nepal.

Stages:
Stage Attersee - Walsberg | After a breakfast at the Bienenhof where we will be overlooking tLake Attersee, we first hike downhill to the Attersee train station, where we take the nostalgic Atterseebahn towards St. Georgen im Attergau and get off at the Walsberg stop, start: 7:00 am, 1 km, about 1 hour
Stage Walsberg station - via HOAD - Weißenkirchen - Glass Valley | Over wide fields with a wonderful view of the Höllengebirge mountain range and the Traunstein mountain range we hike through the Hoad to Weißenkirchen and up to the valley of glass. Not too long ago there was still a lot of activity around the glassworks. This theme trail is surrounded by lovely nature and tells the story of a village and the fascination of glass, from 9:00, 10 km about 2 hours 45 minutes
Stage Gläsernes Tal - Lichtenberg (Settlement) | Along the forest road in Hundsbaumgraben it we will go a short distance uphill in the settlement Lichtenberg. Fantastic view of the mountains, up to the Dachstein mountain range and beyond. We will have lunch at Gasthaus Danter, from 12:00, 2.1 km, about 1 hour
Leg Lichtenberg - lookout point - Kogl - St. Georgen center | Strengthened, we hike to the lookout tower. If you want you can climb 208 steps higher to enjoy a magnificent 360 ° view. Then we are going downhill and uphill again, on the Kogl, where we walk a small piece of the Keltenbaumweg where everyone can find his "tree of life" according to Celtic views, before we are pampered in St. Georgen with cake and coffee in the pastry Gassner 14:00, 9.1 km, 3 hours
Stage St. Georgen - Alkersdorf - Buchberg | From St. Georgen we go through the village towards the Attersee and climb the worthwhile Buchberg. The view of the lake and the mountains should delight our minds for this day, from 18:00 clock, 3.8 km, about 1 hour 30 minutes
Stage Buchberg - Attersee | It is only necessary to descend more and get back to Attersee. We close the walk with a refreshing drink on the promenade at Gall's Schirmbar duly, from 19:40 clock, 2.3 km about 30 minutes

Tips:
Sturdy footwear
No walk!
A challenging hike with around 834 vertical meters and a walking time of around 8.5 hours

Short biography Gerlinde Kaltenbrunner:
Gerlinde Kaltenbrunner, professional mountaineer, is whenever she hast time for sport climbing, on her way up in the Alps or on expedition mountaineering.

General price information:
€ 80,00 per person incl. food and drinks

Registration with the form until May 17th 2019 at the tourist office Attersee-Attergau, Sabine Steinbichler steinbichler@attersee.at
Sportveranstaltung
Date: 01.06.2019, 07:00 - 20:10
Event location: Attersee am Attersee

Saturday, 1st of June 2019, Start at 7:00 am in Attersee am Attersee 6 stages - 27.5 kilometers - 8.5 hours - 834...